Product Description
BRUDERER BSTA 200 | High Performance Stamping Press
The BSTA 200 boasts outstanding features for anyone for whom maximum precision and extraordinary reliability in the production of small parts!
Every BSTA stamping press contains decades of experience that we have built up, in responding to the demands of ambitious customers.
Important innovations and solutions which pay attention to the little details are designed to help you produce more efficiently using our machines. Try them out for yourself.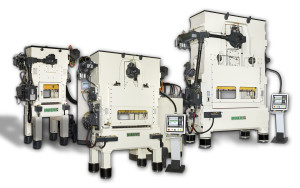 ---
THE ADVANTAGES OF THE BSTA 200 AT A GLANCE. 
Adjustable stroke with mass balancing system together with latest control technology:
▪ for a multitude of applications
▪ for a wide variety of stroke heights
Thermoneutral ram-guiding system with tilting point control at strip level:
▪ for long tool life
▪ for optimum part quality
Ram adjustment during operation under production conditions:
▪ for an optimised tool set-up
Powerful clutch and brake unit:
▪ for improved first and last strikes and therefore reduced waste
Micro-tolerances maintained in bottom dead centre (BDC):
▪ for increased process stability
Precision engineering and the unique
BRUDERER drive and lever system:
▪ for improved reliability and durability across the whole mechanical system
Integrated measuring and monitoring function:
▪ improved process optimisation by means of simple control system usability
Easy attachment of peripheral devices:
▪ for quicker integration and maximum productivity
---
Power put to work in the right place.
Thanks to the unique lever system of the BSTA stamping press, the load acting on the ram is distributed across the system. This load distribution, together with the absolute minimum clearance and the efficient lubrication system, is a crucial factor in the high durability and consistent precision of the machine.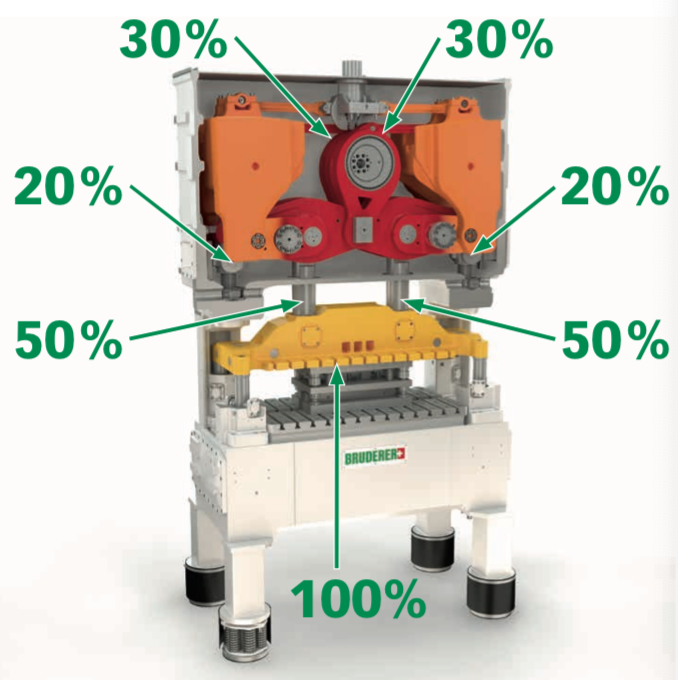 Leading companies around the world have come to rely on the advantages that BRUDERER fully-automated stamping presses can provide, implementing their manufacturing expertise with our machines to make high-precision parts for products that have be- come indispensable in our everyday lives.
Wherever the ultimate in availability and precision is required at high and low stroke rates, BRUDERER is there to provide what is needed – for suppliers in the automotive industry, for the manu- facturing of connectors for the electronics, electrical engineer- ing and computer industries, for parts for watches and metal packaging for the food industry, to cite just a few examples.
This is how we support our customers, with our expertise and the added precision that our stamping presses provide when it comes to manufacturing quality products.
REQUEST A QUOTATION – CLICK HERE
---
BRUDERER UK LTD | ONE NAME, A MULTITUDE OF OPPORTUNITIES.
Cradock Road, GB-Luton, Bedfordshire Lu4 OJF
TELEPHONE: + 44 1582 56 03 00
EMAIL: info.uk@bruderer.com