BRUDERER HIGH SPEED STAMPING PRESS: PRECISION – SWISS MADE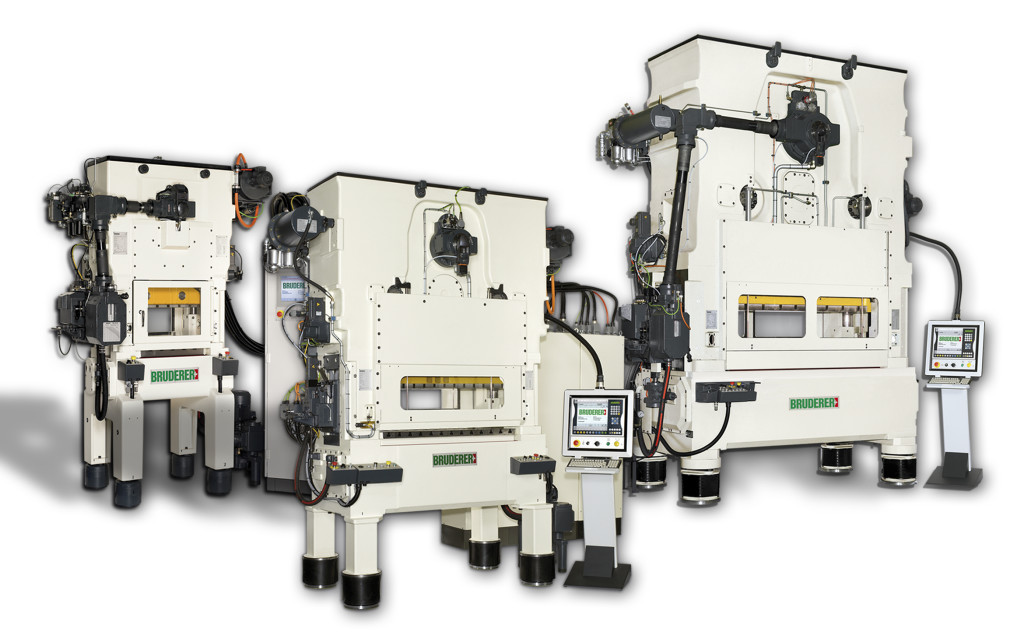 The ultimate in precision, development and manufacturing of our fully automated stamping presses ensures that our customers around the world can rely on BRUDERER equipment. Our precision comes from the latest technology, and thus allows us to maintain peak performance. Our commitment for precision pays off, and it is always foremost in our mind when we look to find new and improved solutions, which we make sure that we implement consistently.
Whenever BRUDERER technicians and engineers work towards such solutions, they do not develop just products – they develop visions that they put into practice, and it is this mindset which has seen us become global leaders in stamping technology.
We have achieved this with a whole host of product innovations, with a full range of products, a worldwide customer and replacement part service that you can trust with customers who share our philosophy.
Every BSTA stamping press contains decades of experience and knowledge that we have built up, in responding to the demands of ambitious customers.
Important innovations and solutions which pay attention to the little details are designed to help you produce more efficiently using our machines. Try them out for yourself.
Leading companies around the world have come to rely on the advantages that BRUDERER fully automated stamping presses can provide, implementing their manufacturing expertise with our machines to make high-precision parts for products that have be- come indispensable in our everyday lives.
Wherever the ultimate in availability and precision is required at high and low stroke rates, BRUDERER is there to provide what is needed – for suppliers in the automotive industry, for the manufacturing of connectors for the electronics, electrical engineering and computer industries, for parts for watches and metal packaging for the food industry, to cite just a few examples.
Please see below our expansive range of BRUDERER Presses ranging from 18 to 250 Tonne with speed ranges from 100 to 2300+ Strokes Per Minute!
BRUDERER | ONE NAME. A MULTITUDE OF OPPORTUNITIES 
Showing all 11 results
BRUDERER High Performance Stamping Press BSTA 180 (18 Ton)

BRUDERER – BSTA 180 | 18Ton | High Performance Stamping Press

The BSTA 180 boasts outstanding features for anyone for whom maximum precision and extraordinary reliability in the production of small and miniature parts are vital.

With speeds up to 2000 strokes per minute! and stroke ranges from 8mm to 38mm its suitable for all your small stamping manufacturing in the automotive industry, for the manufacturing of connectors for the electronics, electrical engineering, computer industries, for parts for watches to tie just a few examples.

BRUDERER are the renowned Global Leader in Ultra High Speed Punching & Stamping Technology Presses being the UlTIMATE in PRECISION, QUALITY & PERFORMANCE.

REQUEST A QUOTATION – CLICK HERE

Quick View

---